Is this thing on?
Yes, it is.
Greetings! We're glad you're still following our blog! That means you are a person of great taste. That, or you probably fetch dozens of feeds daily that you have no idea about.
But enough about that, there's something very important we have to tell you.
Codebits!
Codebits 2010!
Grab your calendars and write down these dates: November 11th, 12th and 13th (Thursday, Friday, Saturday).
Great news, right?
What? You want to know where it is going to be held?
Sure! It's going to take place by the lovely Tagus river, on the "Sala Tejo" of "Pavilhão Atlântico" (for those of you outside Lisbon, this means you'll be able to walk from the train station to the event).
We want nothing but the best for you guys.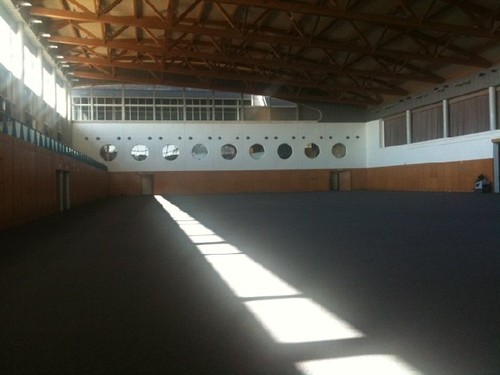 Also, clearly we have no consideration for ourselves and the huge loads of work required, because our plans now involve several new things that will be awesome, but tiresome.
(organizers' log - mental note: schedule some vacations right after Codebits)
We're looking forward to the event. We hope you're looking forward to it too.
More news soon.
De
Dextro
a 23 de Julho de 2010 às 12:45
UHUH! We haz codebits! :D

Now, where do we sign up? :P
Queueing for the signup :) o/
BTW, primeiro passo seria actualizar o header do site :)
De TA a 24 de Julho de 2010 às 21:07
How can I submit a paper in case I'm interested in giving a talk at CodeBits?

Show the site some love.
De
jac
a 26 de Julho de 2010 às 10:30
That should be answered in about one month.

Please stay tuned :-)
I am so there! =D (if you accept my application, that is).
De
LenZ
a 13 de Agosto de 2010 às 16:44
Awesome. I can't await getting more details! We had a great time there last year.
I guess this is the best place ever. In the breaks, we can always go the the bars and get some drinks! =)