The new episode of Portuguese Podcast Frak is now available and it once agains mentions Codebits... from the beginning to the end: FRAK 0.0.7.
Rúben and Hugo talk about several things Codebits related, show a bit of footage recorded on site (mostly things that were supposed to be edited; some of us may never face a camera the same way again) and also several of the designs our team went through in the last couple of weeks.

That's right, SAPO's Design team has been very involved in several things related to this event; these include the website, the t-shirts and many other aspects.

Here's a photo taken on the day we looked at dozens of proposals to pick the elements we liked the most: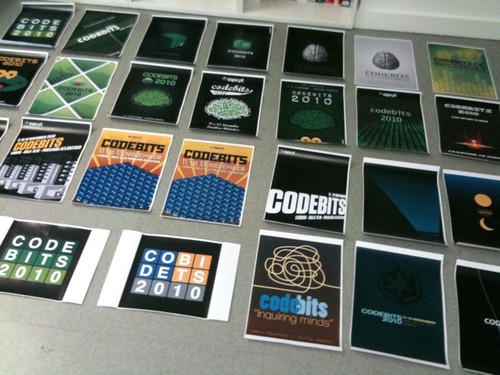 Kudos to our Design team!