Early morning today a team of dozens gathered by the river Tagus.
At 8am the doors opened and in they went, with trucks and cranes and tons of material to be assembled.
For 4 days in a row, from 8 in the morning to 23:59, dozens of people will be working in a very tight schedule to get everything ready for Codebits.
To an outsider it looks like chaos; to an insider, like clockwork.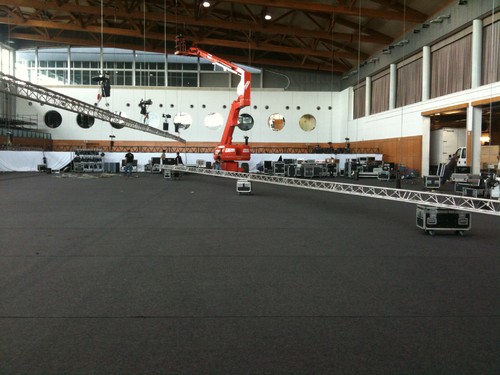 Everything has its own schedule; everyone knows what to do.
4 days.
64 hours.