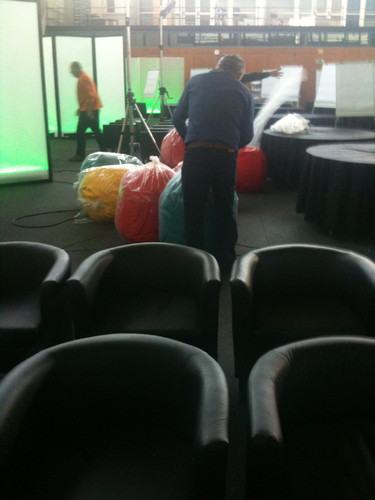 Yes, there are many bean bags around.
No, you can't take them out of the building.
Each bean bag has an associated voucher that will allow its lucky owner the ability to take it home by the end of Codebits (not before).
These vouchers will be handed out in several activities throughout the event.
If you managed to take one bean bag outside without a voucher, that would mean we'd be left with someone with a voucher and no bean bag to take home...
We don't doubt your deception skills for a moment, so we'll just ask you to go along with the rule: no voucher, no bean bag.
If you try to talk someone on the door into letting you go without a voucher, they'll say no.
If you insist, they are instructed to call us, the organizers.