Codebits has many areas with many different names.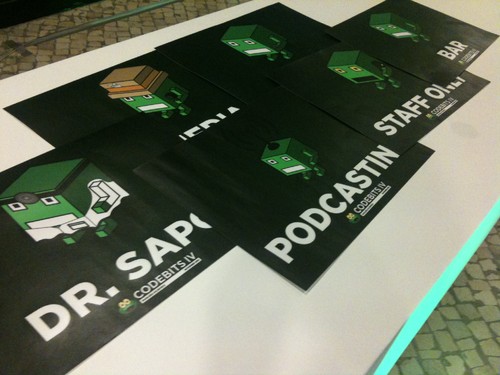 Right by the SAPO Labs stand you'll find two tables hereby named "Dr. SAPO".
You'll see a table with four screens, running presentations sequentially (some may be added during Codebits). These are some SAPO products being showcased in a table with no one from SAPO so that shyness doesn't prevent you from looking at them.
In a table nearby you'll usually find people available to help out with any SAPO API or product question; they're also keen on chatting.