Every year we bring new surprises to Codebits.

Enter FIRST LEGO League.

FLL will be present at Codebits with quite a few of those surprises, namely a store where you'll be able to purchase all sorts of products at a nice price and an experimental and interactive area where you'll be able to build and code LEGO Mindstorms.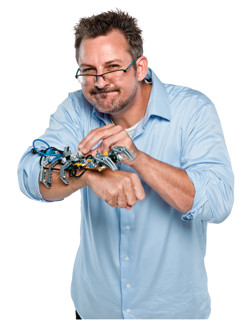 But that's not all!

Have questions about LEGO or FLL? Would you like to have a project involving LEGO or perhaps Mindstorms? Need help with that? Simply want someone to chat with?

Well you're in luck, because there will be someone present at all times to help you with these matters.

But wait, that's not all!

We will also have a bunch (and we really do mean a bunch) of assorted LEGO pieces for you to play with (remember: no walking barefoot on Codebits).

And no, that's not all!

Oh, wait, we can't tell you about that other thing yet...

But still, it's great news, and there's more to follow.

Hope you enjoy!