As with previous years, MEO clients in Portugal will be able to watch Codebits on their TV screens, live.
But that's not all.
This year we're not transmitting just the main stage, but rather all stages!
All you'll have to do is access the Codebits app: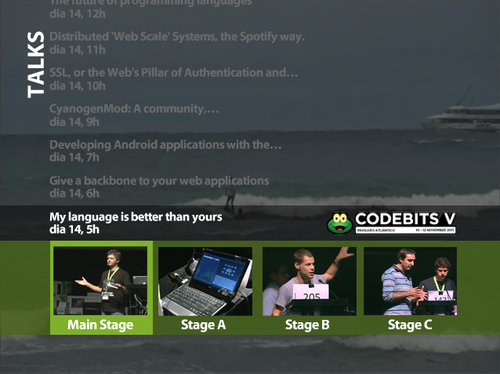 Accessing the app will take you to the main stage by default. As you navigate through the stages their respective schedule will show, and by pressing OK you get access to the live feed.
The highlighted talk is the one happening at the moment.