For those of you who don't know, YubiKey is a simple and secure way of accessing an unlimited number of applications.

It's a USB key that emulates a USB keyboard (so it works on all computers with no client software needed). With a simple touch on the YubiKey, it automatically generates and enters a unique identity and One-Time Password.

Yubico - the company behind YubiKey - will also be present at Codebits.

Fredrik Thulin, Open Source Manager at Yubico, will be giving a talk on this amazing product: The key to the cloud.

Also, Fredrik will be available to help projects involving the YubiKey, and who knows, we might even have a few to spare!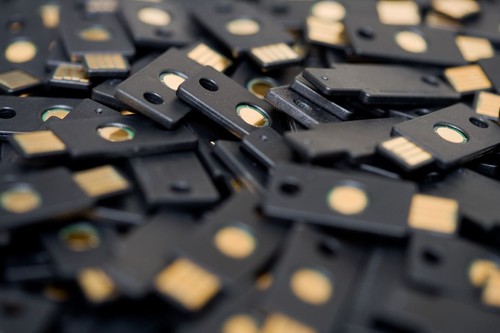 There might also be a very cool announcement regarding all this during Codebits.

Stay tuned!