Body monitoring in real-time.
SAPO Labs UA and Biodevices will bring to Codebits several VitalJackets which may be used in projects.

VitalJacket is an easy-to-wear t-shirt, very comfortable and reliable cardiomonitor. The fact that it can be worn by the user allowing at least 72 hours of continuous exams enables physicians to do a correct assessment of cardiac problems in an everyday life environment.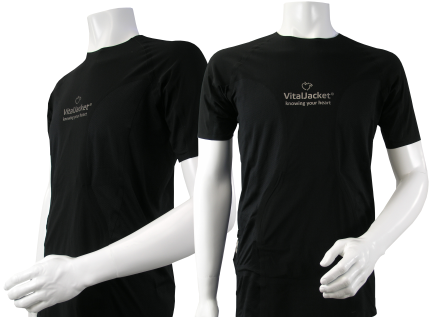 VitalJacket is equipped with a transmitter, enabling users to view the signal in real time, before a recording takes place or during a training session. With this special feature, it is also possible to send the signal remotely to another location using either a computer or a PDA with an internet connection.
We'll have a team ready to give you support with your projects involving this equipment.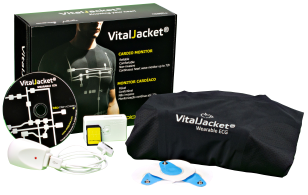 It is also very likely that you'll be able to try these t-shirts without being involved in a project that makes use of them.
Check the SAPO Labs booth for more information!