There's a new Android App every Codebits attendant will want to try:
StickerBits
is an App created by our friends at PT Inovação that allows you to bring back old memories in a new and improved digital format. Yes, we're talking digital stickers, and you'll have to trade with as many Codebit attendees as you can, in order to fill your digital album.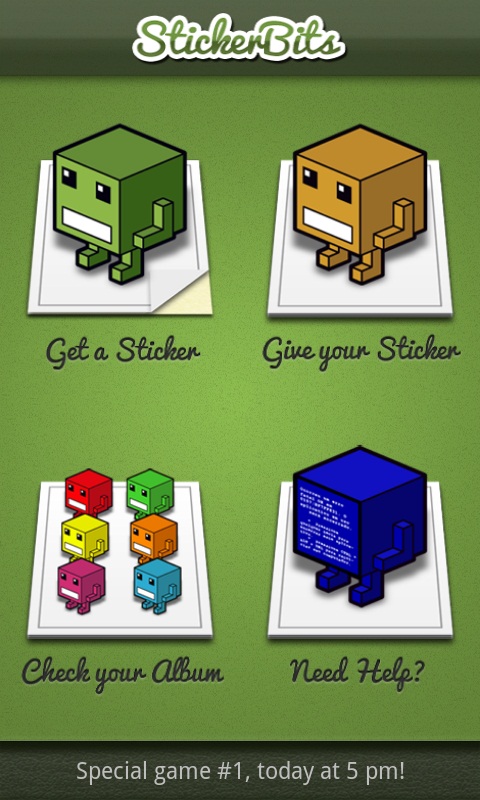 How can you achieve this goal? Well, there are two different kinds of stickers
- Common stickers represent each attendee participating in the game: you'll have an unlimited number of "yourself" stickers you can trade with others.
- But special stickers will be harder to get.
These represent achievements that require you to perform as best you can in several games using Kinect, in PT Inovação stand, at specific times (players will be notified of when those games are in play.)
The winner will take home a MS Kinect.