If you missed the amazing Android and Arduino talk this afternoon (shame on you...), you'll be pleased to know that tomorrow, Saturday, Filipe Valpereiro will run an Arduino + Android ADK workshop between 10:00-12:00 and 14:00-16:00.
If you're interested, be aware that seats are limited to 10-12 people.
So contact Filipe directly to enroll (e-mail him at firstname dot lastname at inmotion.pt), and be at the tables between stages B and C tomorrow.
You should have an Android device (preferably our very own SAPO a5, but we're not judgemental), and have the Android SDK + ADK up and running to save time.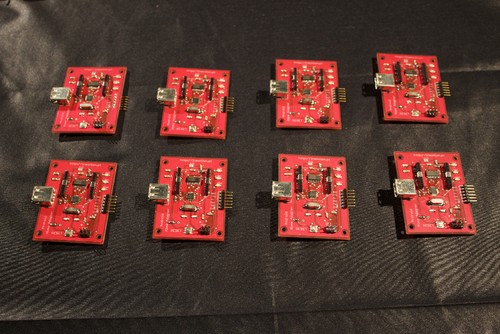 Filipe will also be making available 8 development boards at a special reduced price, so if you're into Android and hardware, this is a chance you shouldn't miss.