Quinta-feira, 25 de Novembro de 2010
Here are the five photos (in no particular order) selected by SAPO Fotos editorial team as the best five: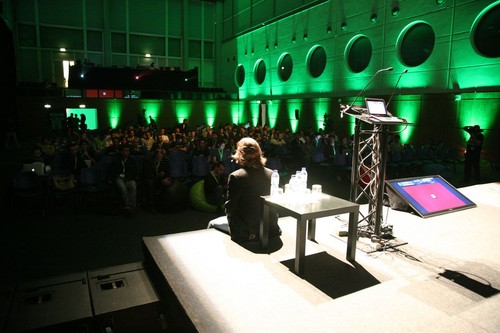 (by luismca)
(by isa)
(by sara)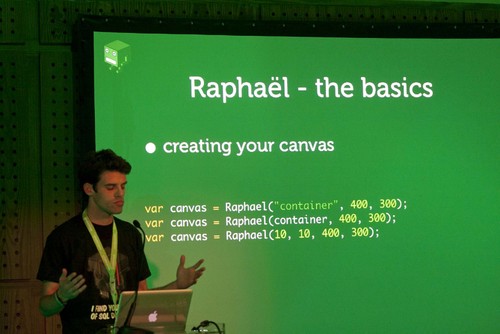 (by rechena)

(by pedro_gaspar)
The five authors will now receive an email to sort out the details into getting them their much deserved bean bags.
Quinta-feira, 11 de Novembro de 2010
SAPO Fotos has a new version with dozens of new cool features.
To celebrate, we're awarding a few bean bags to the best Codebits photos added to SAPO Fotos during the first two days of the event.
An important note: you must use the tag codebits2010; otherwise our team won't be able to find your photos.
Enjoy, and make us proud!
Sábado, 5 de Dezembro de 2009
Several people have already received a voucher that will allow them to take a bean bag out of the building.
The people at the exits are instructed to only let you carry a bean bag outside if you hand them one of those vouchers. Also, they are instructed to only let you do so after the Codebits wrap-up, on Saturday afternoon.
There are 200 bean bags in the building and only less than 100 vouchers are being given, which means you don't have to guard the bags; they will be available in the end, so let people use them until the very last moment.
Hope you're enjoying Codebits as much as we're enjoying your company.
Sexta-feira, 4 de Dezembro de 2009
There's several activities going on that might grant you a bean bag at Codebits.
One of them is to write the n-th direct comment to this blog post, where n is any prime number lower than 20.
Don't forget to write down your table number and how to identify you.
Also, considering the first and second Fibonacci numbers to be 1 and 1, your comment must include the 10th Fibonacci number.
Domingo, 22 de Novembro de 2009
Now that we have your attention, we'd like to tell you that the bean bags for this year have already been ordered :-)
We're going to introduce some rules on how to get a beanbag home this year, however. There will be ways of getting but the ways will be disclosed during the event.
For the time being you can start thinking of team working.