Quinta-feira, 27 de Outubro de 2011
Once again InMotion will be present at Codebits (and they will also give a talk), and in coordination with AltLab will be offering workshops and guidance in several fields.
Among other workshops that are still being defined you'll find:
Arduino Introduction
Hacking Toys with the Arduino
Build your own robot with the Arduino
Programming a robot
Some gadgets like Arduinos will be available for sale, in case you've been looking for the chance to get them and learn how to use them at the same time.
More news on this soon.
Segunda-feira, 17 de Outubro de 2011
AltLab is a Lisbon based Hackerspace part of the AZ Labs Network. It comprises almost 40 members and is becoming a reference to the Portuguese makers and coders.
Once again AltLab will be present at Codebits helping out any project involving Physical Computing, electronics or 3D printing (they will even bring their own 3D Printer and printing material).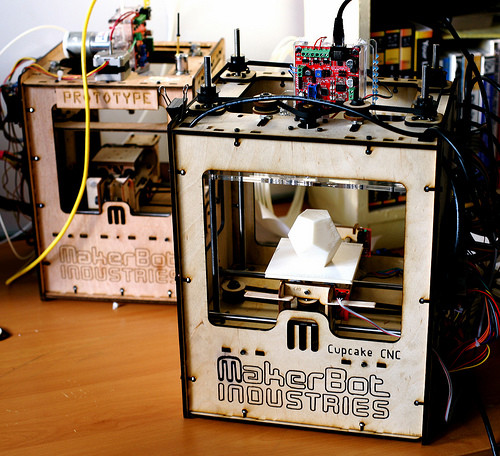 We'll have more news on this very, very soon, but for the time being we wanted you to know these guys will be there and you'll be able to learn from them or ask for their help. Or just chit chat a bit with other people with a common interest.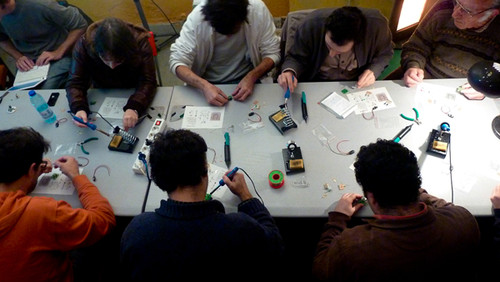 Sexta-feira, 4 de Dezembro de 2009
Two electronic replicas of the Enigma machine have arrived.
They are currently with @phantas at the soldering board (aka Mitch), about to be assembled.
Talk to her if you want to join the fun and see how these machines work.
@phantas will also be giving a workshop on the Enigma machine tomorrow morning, at 11h (stage will be announced soon).
Have fun.
Sexta-feira, 20 de Novembro de 2009
Today we went out shopping for some supplies.
Mitch is going to be at Codebits and thus we'll have a set of work benches for attendees to work with and learn from him.
8 working places will be available during the three days of the event, fully equipped with soldering irons with stands equiped with sponges, wire cutters and strippers, long nore pliers, desolder pumps, solder wick, hot glue guns, hot glue sticks, power strips, extension cords, table lamps and more.
There will also be more news regarding electronics and arduinos pretty soon. Stay tuned ;-)