Sábado, 13 de Novembro de 2010
Pedro Moura Pinheiro has been photoshooting the Retro Computing area.
If you have equipment there, please talk to him and have him take the final photos once you unplug the alarm system.
He's going to make you proud of what you brought.
Terça-feira, 9 de Novembro de 2010
Invisible workers put things up while you're not looking...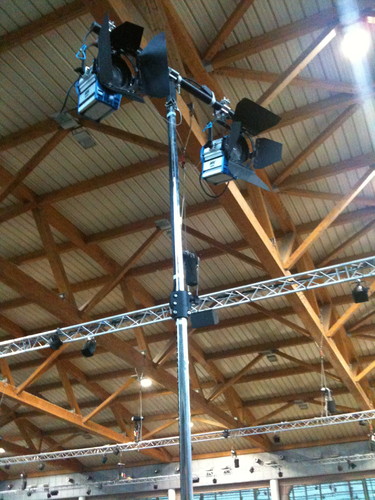 On a corner, a man assembles the flipcharts...
At the opposite end of the building, the Main Stage is also being assembled...
Outside, the Retro Computing area is illuminated...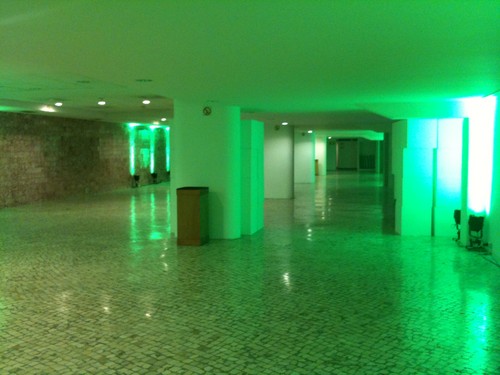 At the center of the building, construction continues...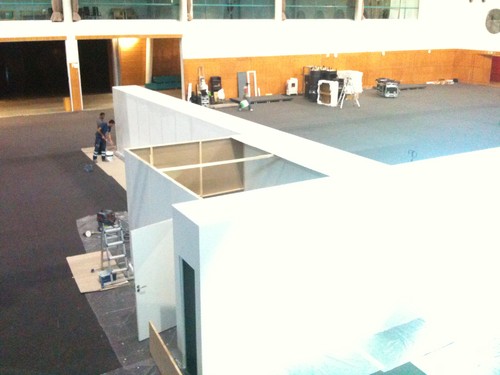 57 hours to go...
Domingo, 10 de Outubro de 2010
If you
read our call
and you're bringing your old computer or console to Codebits, please
read this page
and fill in the form.
Quarta-feira, 25 de Agosto de 2010
We always have several new things at Codebits, and this year will be no exception.

Retro Computing is one of these things.

If you have a ZX Spectrum, a Commodore 64, an Amiga 500, a Dreamcast, a PlayStation (one), an Atari 2600, a GameCube, an Amstrad or an IBM PC with some really old games or something along those lines, it's time to blow out the dust of that relic and see if it still works.

It probably does.

We're really sorry if it doesn't; we'll try to get you some chocolate cake.
But since it probably will run, put it in your "things to take to Codebits" bag and bring it along for the event (don't forget to add that information to your profile). Also, get in touch with us (codebits at sapo dot pt), to make sure we know, and let us know if you need any extra material (a TV or something else). Do that as soon as possible, to that we have plenty of time to peruse eBay.

We'll have a space reserved for Retro Gaming/Computing.

We'll even bring our own Arcade machine.
tags:
2010
,
amiga
,
amstrad
,
atari
,
commodore
,
dreamcast
,
gamecube
,
ibm
,
playstation
,
retro gaming
,
spectrum